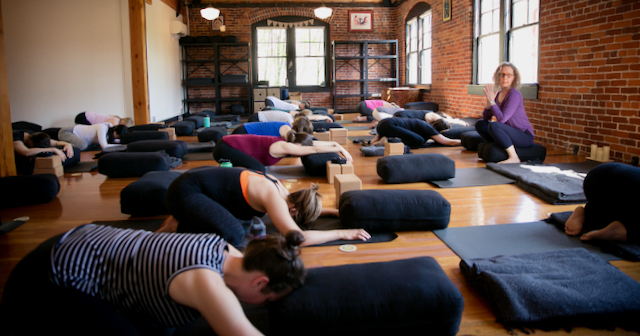 Many yoga studios around the world have reopened or are planning to reopen for in-person yoga classes. We aren't (yet).
At MamaSpace Yoga we serve a particular population – pregnant and postpartum people. It's obvious to me that we can't yet know what any long-term (or short term) effects of COVID-19 infection in the first trimester of pregnancy would be. People who have contracted this disease in the first trimester and who will have carried to term have not yet given birth.
We are only about six months into this pandemic.
It will take more than nine months after the first appearance of this novel virus for any of us to begin to understand the true effects in pregnancy and beyond. This is especially true given the lack of testing – especially early on. We don't really know who's had the disease during pregnancy. We don't know what the effects might be depending on when during pregnancy the disease is contracted. We don't know what the long term effects might be for the children whose mothers had the disease during pregnancy. We will need time and robust numbers from lots of people enrolled in research studies to really begin to know these things.
What we know for sure so far is that we catch this disease from each other. We also know that early data says pregnant people who contract COVID-19 are more likely to experience premature births have more lingering effects post infection. We know that if we socially distance, we can limit disease transmission. Therefore, we at MamaSpace Yoga, are proud to have made the decision On March 15th, 2020  to close our doors and provide online prenatal and postpartum yoga classes to our community. Stay safe out there.
About Carol Gray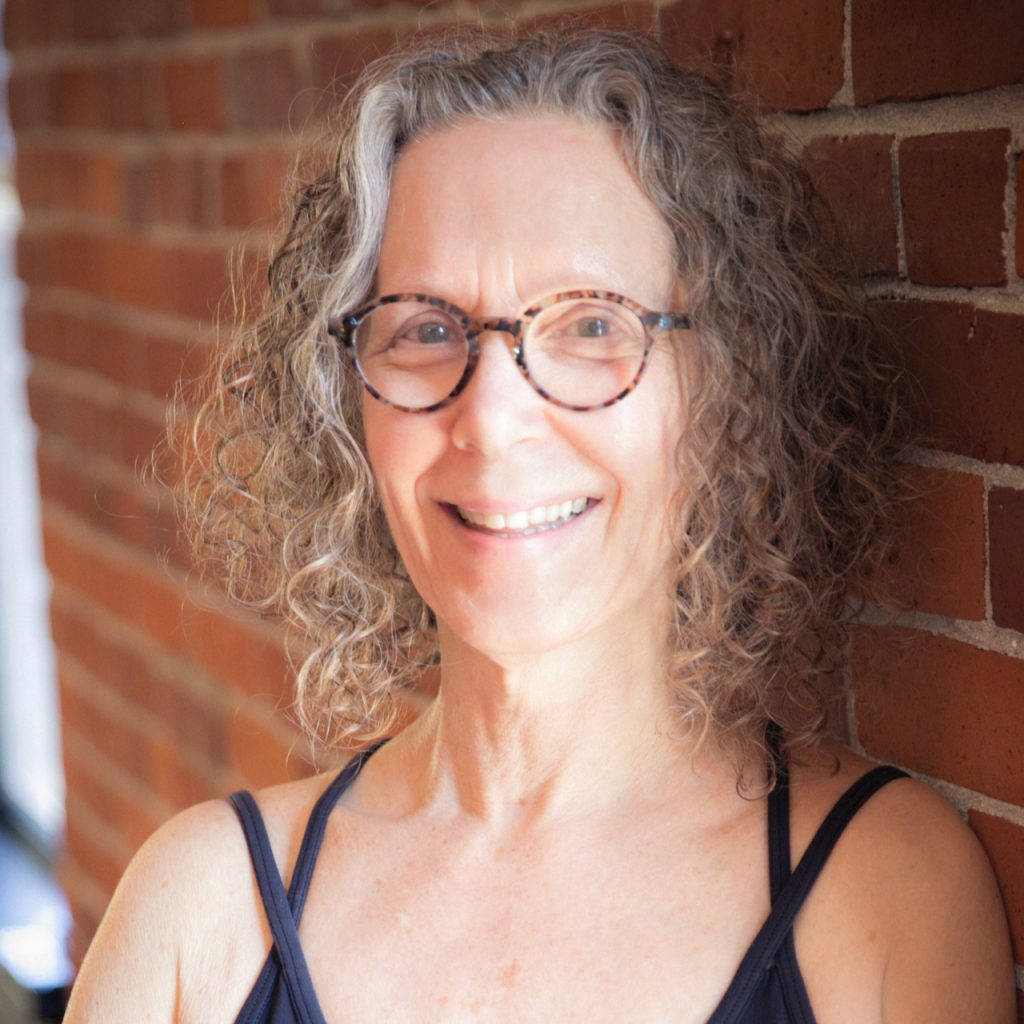 Carol is the founder and owner of MamaSpace Yoga. She has been a therapeutic bodyworker in private practice for over 30 years. She specializes in Craniosacral Therapy for pregnant and postpartum people and infants. Carol has spent years developing hands-on techniques to enhance the mobility in pregnant bodies including the bony pelvis, the abdominal organs, the support structures and lower segment of the uterus. She is  proud to have pioneered the integration of this gentle manual therapy into prenatal care, the birth place and postpartum care for birthing parents and babies. The goal is to give babies more room to develop, grow and get born. Her specially-designed yoga classes have grown naturally from the roots of bodywork and yoga.
Carol has dedicated her professional life to supporting expectant and new families by promoting gentle aware birth. She has attended births for over 35 years – at first as a doula and from 2000 to 2012 as a midwife. She has since retired from attending births in order to focus on practicing and teaching CST and prenatal yoga. Her many years as a birth worker have forever changed her and her worldview. Those experiences remain an integral part of who she is as a therapist and teacher.
Carol is the founder and director of the The Carol Gray Center for CST Studies®. She teaches high-quality, small group classes that are appropriate for bodyworkers, birth attendants and other health professionals. She is approved by the National Certification Board for Therapeutic Massage and Bodywork (NCBTMB) as a continuing education approved provider.