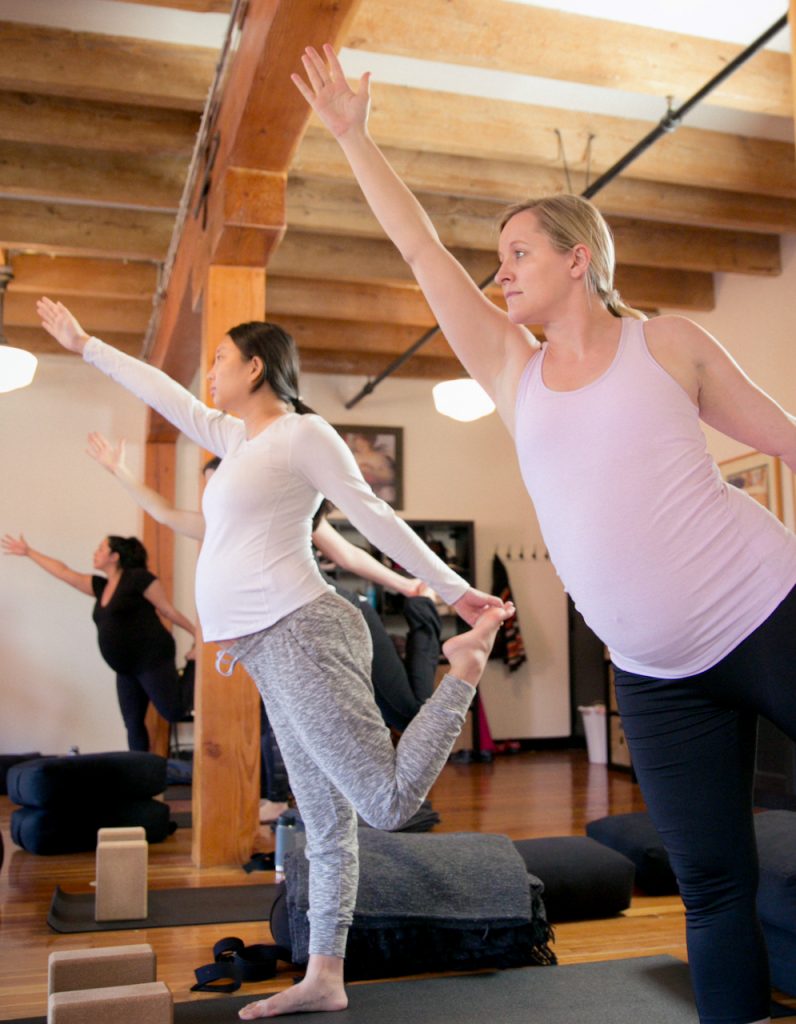 Pregnant people need their own special yoga classes. One of our students said it best, "This is a place just for us!". We are here for you, ready to meet you wherever you are in your pregnancy. There's a lot more to prenatal yoga than no belly-down poses. We know that. We're experts. High-quality prenatal yoga classes are specialized. We help you and your baby (or babies if you're carrying more than one) navigate the ups and downs of pregnancy as you prepare for birth and beyond.
We offer many different varieties of prenatal yoga classes. We have hatha-inspired classes, restorative classes and also Khalsa Way kundalini-lineage sequences. Some of our classes are Iyengar-based. They use a lot of props to help you deepen your practice. Others are vinyasa or flow-based sequences that tie each breath to a movement. We're creative at MamaSpace Yoga. Many of our classes are unique hybrids of the various styles. We have pranayama (breath work) plus meditation and guided imagery practices – all especially created for pregnant people and their babies.
At MamaSpace Yoga we are proud to be an online prenatal yoga studio devoted to the needs of growing families. In order to keep serving you, we have transitioned from an in-person studio to an online studio while we wait to safely resume our in-person classes.