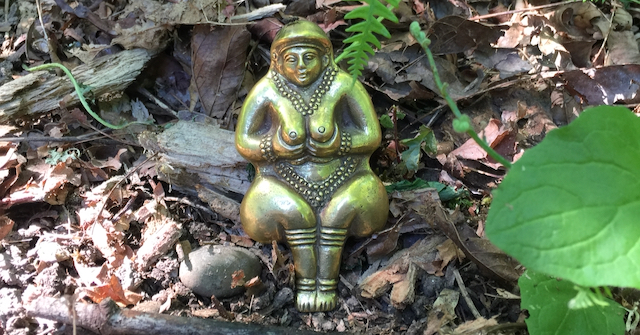 Inanna, Queen of Heaven and Earth, was a goddess revered by the ancient Sumerians. I love her story of descent into and return from the Underworld. It's a wonderful analog for the process of preparing for, moving through and returning from birth.
Inanna undertook a perilous journey to the underworld – a place from which nobody had ever returned alive. She prepared, she planned and she forged ahead. She brought along many things that would protect her from harm.
Along the way, at each gate of her journey, she had to leave some of her plans and protection behind with a gatekeeper in order to pass though. She negotiated hard and she resisted. Ultimately, she reached her destination completely naked and vulnerable. Then she died, was rescued – and was reborn.

As she made her way back, she was able to collect the things she had relinquished along the way. When she returned, she was exactly the same – and she was forever changed.
What are you taking with you to your birth? What are your plans? What is your protection? How will you resist? How will you cope? Who is your gatekeeper? What will you surrender along the way? When you return, how will you be the same? How will you be forever changed?
How will this story influence your preparation for birth and beyond?
About Carol Gray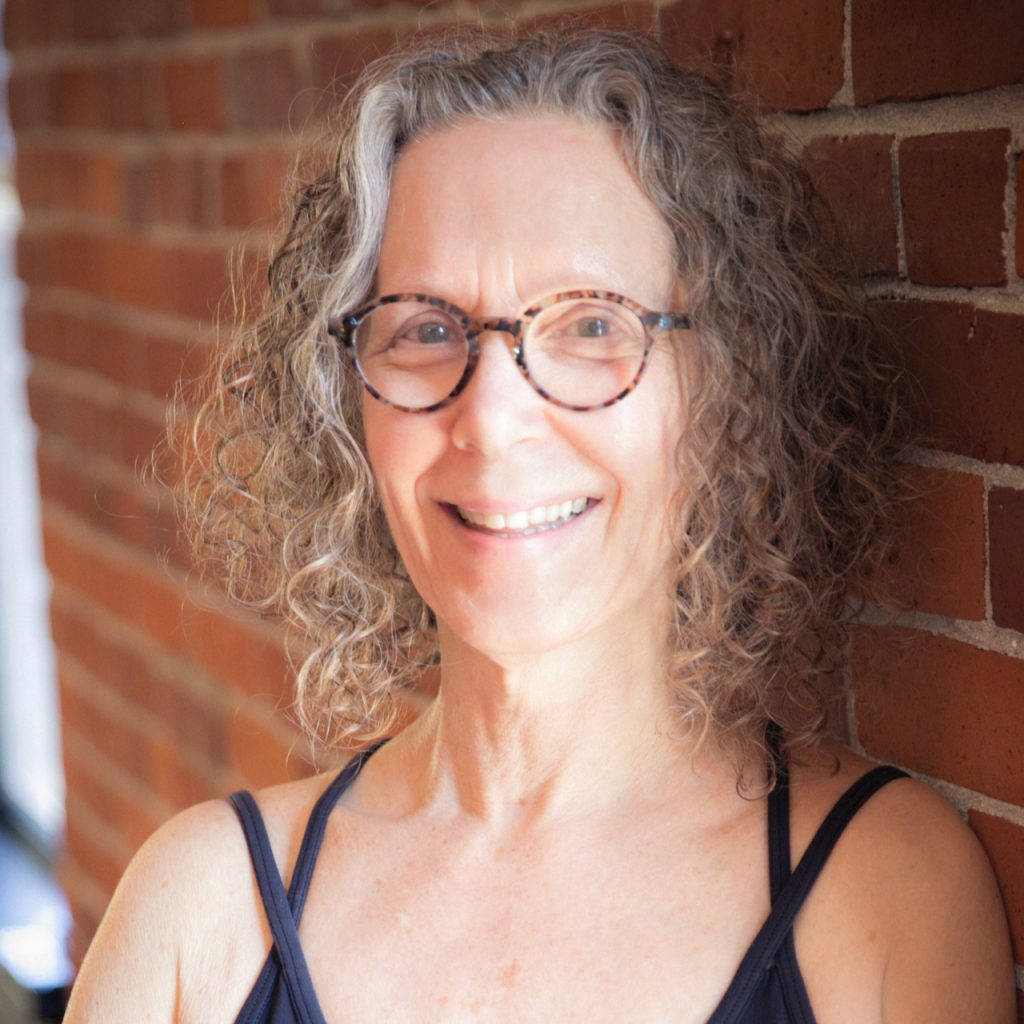 Carol is the founder and owner of MamaSpace Yoga. She has been a therapeutic bodyworker in private practice for over 30 years. She specializes in Craniosacral Therapy for pregnant and postpartum people and infants. Carol has spent years developing hands-on techniques to enhance the mobility in pregnant bodies including the bony pelvis, the abdominal organs, the support structures and lower segment of the uterus. She is  proud to have pioneered the integration of this gentle manual therapy into prenatal care, the birth place and postpartum care for birthing parents and babies. The goal is to give babies more room to develop, grow and get born. Her specially-designed yoga classes have grown naturally from the roots of bodywork and yoga.
Carol has dedicated her professional life to supporting expectant and new families by promoting gentle aware birth. She has attended births for over 35 years – at first as a doula and from 2000 to 2012 as a midwife. She has since retired from attending births in order to focus on practicing and teaching CST and prenatal yoga. Her many years as a birth worker have forever changed her and her worldview. Those experiences remain an integral part of who she is as a therapist and teacher.
Carol is the founder and director of the The Carol Gray Center for CST Studies®. She teaches high-quality, small group classes that are appropriate for bodyworkers, birth attendants and other health professionals. She is approved by the National Certification Board for Therapeutic Massage and Bodywork (NCBTMB) as a continuing education approved provider.