As I stand in our old yoga studio, I prepare to begin again. I've rearranged this room – several times. In some ways it's almost unrecognizable. I've moved shelving and props. I've hung blankets from the ceiling and walls to produce better sound quality for our yoga videos. I've hauled lighting and camera equipment up and down flights of stairs. I've spent hours on ladders changing lighting and installing special film on the windows to make our prenatal and postpartum yoga videos look their best.
I've packed away the baby pictures, the singing bowl, the special eye pillows and the boxes of tea and anti-nausea candy. I've packed away our lending library. I took down the bulletin board in the hallway that used to showcase our amazing teachers and special events.
I've tried not to cry.
So here I stand in this studio arranged in yet another totally different way. I am filled with memories. I remember who liked to practice in a certain corner of the room. I remember who got strong really fast. I remember who liked half pigeon. I remember who cried. I remember who was afraid. I remember who did something they didn't think they could do. I remember the matters of the heart. I remember great faith, great determination, great doubt and great love. I am humbled by what I have witnessed in this room. I hear the voices. I hear the breath. I see the changing bodies. So many people have walked through this room on the path to having a baby in their arms. Tomorrow we begin again. Thank you.
About Carol Gray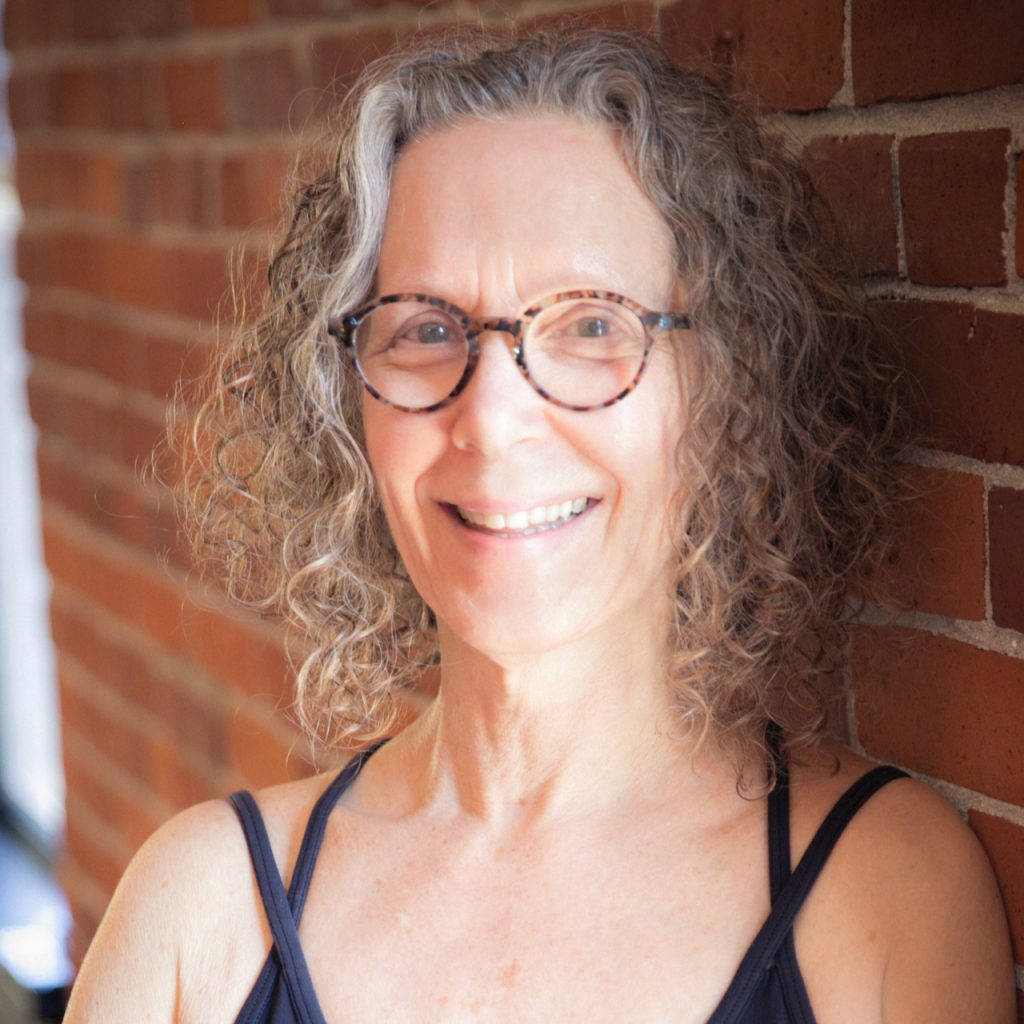 Carol is the founder and owner of MamaSpace Yoga. She has been a therapeutic bodyworker in private practice for over 30 years. She specializes in Craniosacral Therapy for pregnant and postpartum people and infants. Carol has spent years developing hands-on techniques to enhance the mobility in pregnant bodies including the bony pelvis, the abdominal organs, the support structures and lower segment of the uterus. She is  proud to have pioneered the integration of this gentle manual therapy into prenatal care, the birth place and postpartum care for birthing parents and babies. The goal is to give babies more room to develop, grow and get born. Her specially-designed yoga classes have grown naturally from the roots of bodywork and yoga.
Carol has dedicated her professional life to supporting expectant and new families by promoting gentle aware birth. She has attended births for over 35 years – at first as a doula and from 2000 to 2012 as a midwife. She has since retired from attending births in order to focus on practicing and teaching CST and prenatal yoga. Her many years as a birth worker have forever changed her and her worldview. Those experiences remain an integral part of who she is as a therapist and teacher.
Carol is the founder and director of the The Carol Gray Center for CST Studies®. She teaches high-quality, small group classes that are appropriate for bodyworkers, birth attendants and other health professionals. She is approved by the National Certification Board for Therapeutic Massage and Bodywork (NCBTMB) as a continuing education approved provider.