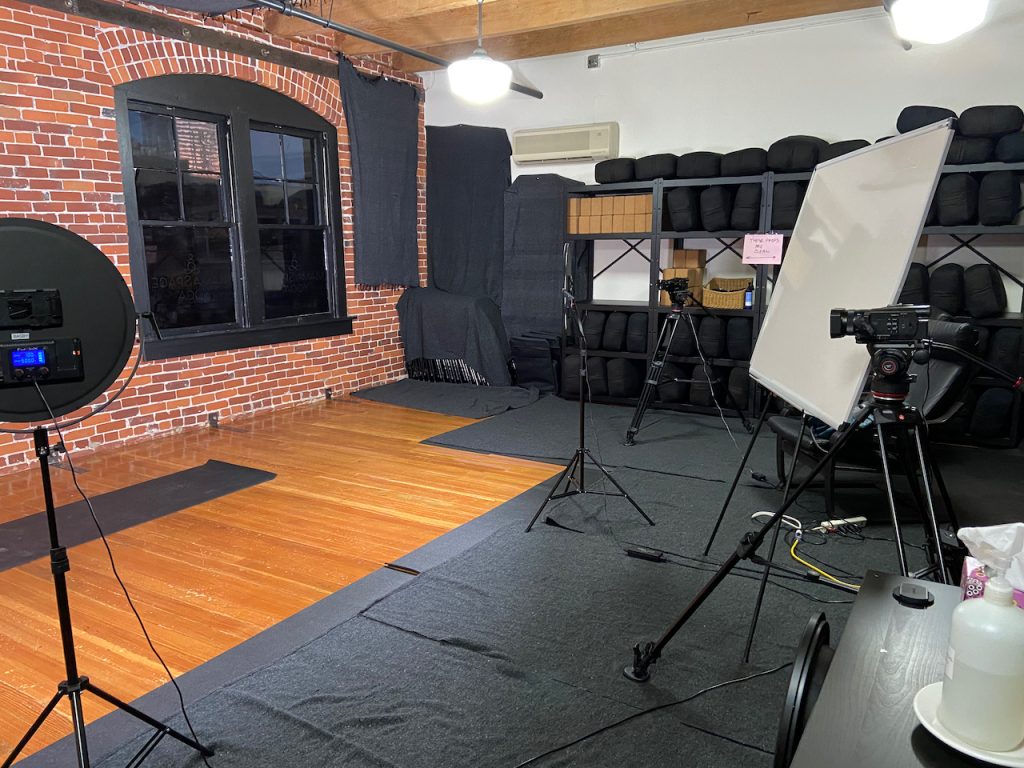 As I stand in our old yoga studio, I prepare to begin again. I've rearranged this room – several times. In some ways it's almost unrecognizable. I've moved shelving and props. I've hung blankets from the ceiling and walls to produce better sound quality for our yoga videos. I've hauled lighting and camera equipment up and down flights of stairs. I've spent hours on ladders changing lighting and installing special film on the windows to make our prenatal and postpartum yoga videos look their best.
I've packed away the baby pictures, the singing bowl, the special eye pillows and the boxes of tea and anti-nausea candy. I've packed away our lending library. I took down the bulletin board in the hallway that used to showcase our amazing teachers and special events.
I've tried not to cry.
So here I stand in this studio arranged in yet another totally different way. I am filled with memories. I remember who liked to practice in a certain corner of the room. I remember who got strong really fast. I remember who liked half pigeon. I remember who cried. I remember who was afraid. I remember who did something they didn't think they could do. I remember the matters of the heart. I remember great faith, great determination, great doubt and great love. I am humbled by what I have witnessed in this room. I hear the voices. I hear the breath. I see the changing bodies. So many people have walked through this room on the path to having a baby in their arms. Tomorrow we begin again. Thank you.

Love,
Carol
Carol Gray, LMT, CST, RPYT, ERYT-200
MamaSpace Yoga Founder & Owner