With more people considering home birth or planned out of hospital birth these days it's good to know what kinds of questions to ask while searching for your perfect birth attendant. I wrote and published these questions on my website years ago when I was a homebirth midwife. I'll never forget the one time a pregnant couple who interviewed me pulled out my list of questions and asked them. It was great!
General Questions
What is your philosophy about pregnancy, birth and postpartum?
How long have you been in practice?
How many births have you attended?
How many births do you attend each month?
Why did you become a midwife?
Do you have kids?
How/where did you give birth?
Describe your training/qualifications.
Are you licensed?
Is it legal for midwives to practice in your state?
Do you have references?
My mother is against me having a home birth. What should I tell her?
What do you do to ensure that you provide culturally competent care?
Practice Structure Questions
Do you have a relationship with a back-up doctor?
Who will attend my birth?
Do you work with assistants, apprentices or students?
If I contract with you should I also get a doula?
What is the difference between midwives and doulas?
What is your schedule of care?
Are you available by phone, text or e-mail?
Do you have a water birth tub that I can borrow or rent?
Who is your back-up midwife?
Money Questions
Do you accept insurance?
How much do your services cost?
What is included in the cost?
Are there any supplies I have to buy?
Prenatal Care Questions
How long does a prenatal visit last with you?
Do you provide lab tests and ultrasounds if the baby or I need them?
Can you help me with my diet?
Where do I have to go for prenatal visits?
Can you do a Pap test for me?
What kinds of things would cause you to transfer my care to a hospital-based practitioner during pregnancy?
What is your post dates protocol?
How many weeks is considered postdates in your practice?
Will you address my emotional concerns?
Questions About the Hospital (in case I have to go)
What is your hospital transport rate?
What is you emergency hospital transport rate?
If I have to go to the hospital will you go with me? If so, will you still be responsible for my care?
How are your clients received by hospital staff?
How are you treated by hospital staff?
Do you prefer to transport to certain hospitals? If so, why?
If I end up having to go to the hospital can you resume my care once I get back home?
Birth Care Questions
Of the births you attend, what percentage are water births?
May I give birth in the position of my choice?
What do you do if a baby isn't breathing or if a mom bleeds too much after the birth?
Have you ever had an adverse outcome? What happened?
Is a home birth messy?
May I have the companion(s) of my choice present at the birth?
At what point in my labor do you come to my house?
May I labor in water?
May I birth in water?
How often do you cut episiotomies?
If I get a tear during the birth can you suture me?
Do you have drugs for labor pain?
Do you attend VBACS at home?
Do you attend twin births at home?
Do you attend breech births at home?
Do you ever do inductions at home?
Do you carry any pharmaceutical drugs?
Do you carry oxygen?
Postpartum Care Questions
Do you offer newborn procedures like vitamin K or antibiotic eye ointment?
Do I need to get a pediatrician for my baby? If so, when?
Will you help me with breastfeeding?
How many times will you see me after the birth?
Where do I have to go for postpartum visits?
Will you file a birth certificate?
Can you help me with family planning after the birth?
Do you provide lab tests and ultrasounds if the baby or I need them?
Can you do a Pap test for me?
I hope these questions are helpful to you. I look forward to practicing some prenatal yoga with you!
About Carol Gray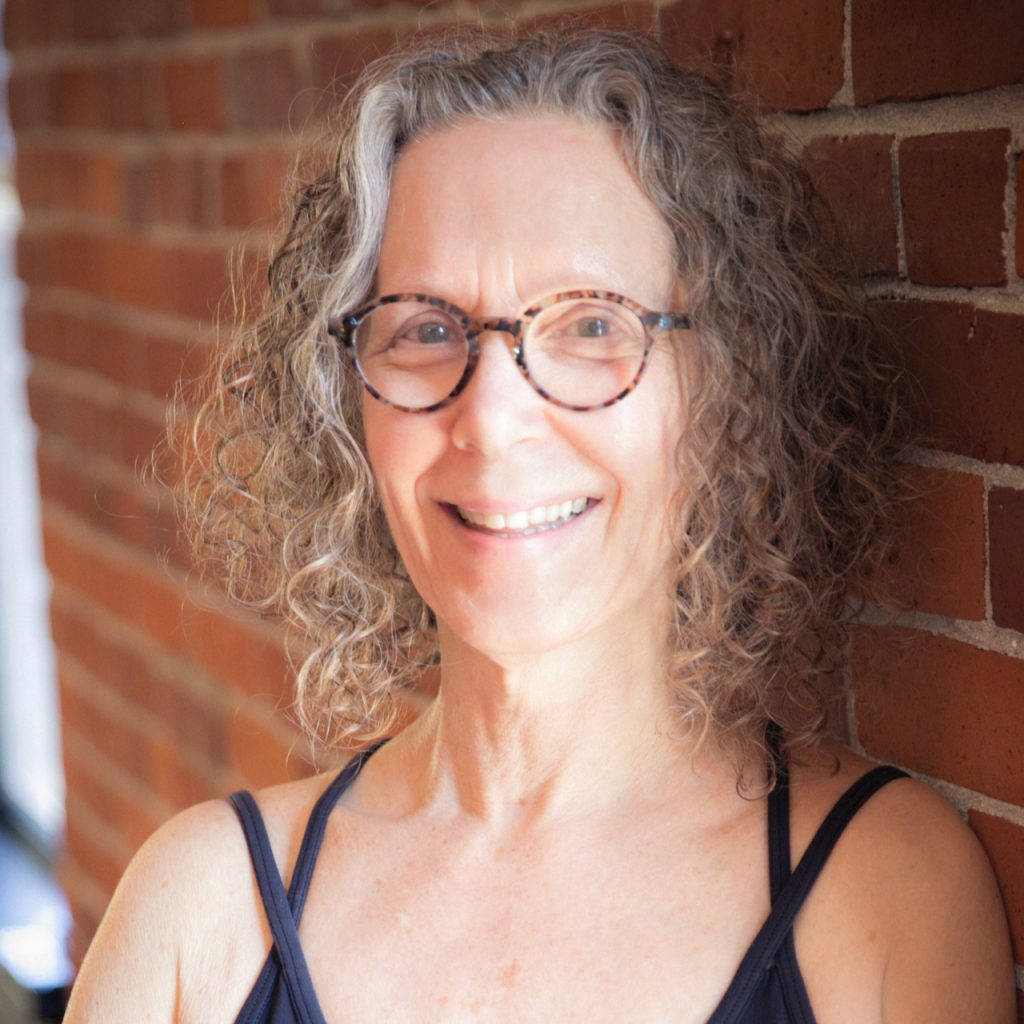 Carol is the founder and owner of MamaSpace Yoga. She has been a therapeutic bodyworker in private practice for over 30 years. She specializes in Craniosacral Therapy for pregnant and postpartum people and infants. Carol has spent years developing hands-on techniques to enhance the mobility in pregnant bodies including the bony pelvis, the abdominal organs, the support structures and lower segment of the uterus. She is  proud to have pioneered the integration of this gentle manual therapy into prenatal care, the birth place and postpartum care for birthing parents and babies. The goal is to give babies more room to develop, grow and get born. Her specially-designed yoga classes have grown naturally from the roots of bodywork and yoga.
Carol has dedicated her professional life to supporting expectant and new families by promoting gentle aware birth. She has attended births for over 35 years – at first as a doula and from 2000 to 2012 as a midwife. She has since retired from attending births in order to focus on practicing and teaching CST and prenatal yoga. Her many years as a birth worker have forever changed her and her worldview. Those experiences remain an integral part of who she is as a therapist and teacher.
Carol is the founder and director of the The Carol Gray Center for CST Studies®. She teaches high-quality, small group classes that are appropriate for bodyworkers, birth attendants and other health professionals. She is approved by the National Certification Board for Therapeutic Massage and Bodywork (NCBTMB) as a continuing education approved provider.