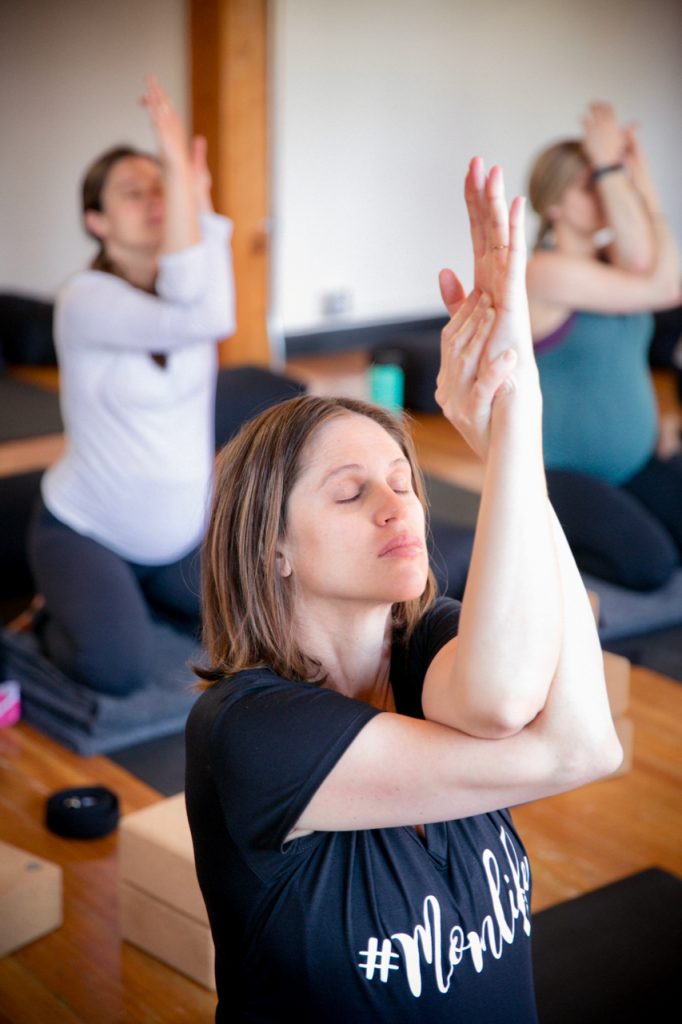 Prenatal yoga is a class for all levels and all trimesters of pregnancy. Each class has a theme which focuses on pregnancy, birth or labor. Many of my students have commented that this class has been better than any birthing class that they have taken, because it includes birth preparation techniques.
Physically the class offers stretching and strengthening, although the main physical focus is hips, pelvis, and back, I integrate the entire body in all classes.
Energetically I help my students to understand where they hold tension in their body. I emphasize endurance and relaxation as they are equally important in the preparation for birth.
The emotional support found in prenatal classes is hard to put in words. Just being in a room with 20 other pregnant women feels supportive! I hold a circle in all classes for woman to share in an open and safe place.
I hope to meet you soon!