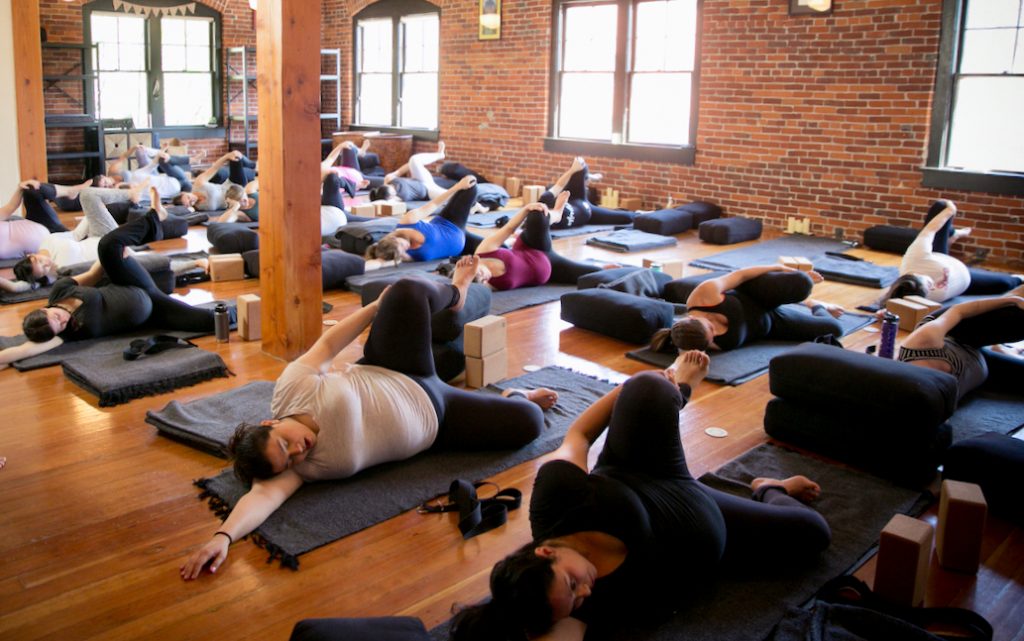 Explore and celebrate your journey into parenthood with a mindful yoga practice tailored to encourage breath awareness, increase circulation and expand your capacity to deeply relax while you connect with your own inner wisdom and, of course, your baby.
Yoga is the perfect compliment to the dynamic changes of pregnancy. We will use our yoga practice to build strength, promote flexibility and embrace a holistic approach to pregnancy and childbirth.
This class is crafted to support people in all stages of pregnancy. We will cover important topics, such as safe core strengthening, pelvic floor health, optimal fetal positioning and preparation for birth. No prior yoga experience is necessary. All are welcome!