Blankets, Bolsters and Blocks, OH MY!
New Dates Coming Soon

Why should you take this workshop?
This workshop is perfect for teachers who have pregnant students in their regular yoga classes.
This workshop is essential information for anyone who teaches prenatal yoga.
This workshop is ideal for anyone who teaches restorative yoga.
In this four-hour workshop you will learn how to:
Help your students arrange their props so they don't scramble to find them during class.
Make a blanket sandwich for a supported shoulder stand.
Construct a three-bolster monument with a side order of blankets for reclined hero.
Build the perfect lounge chair for semi-reclining postures.
Create an easy set-up for (almost) any pregnant person to do legs up the wall.
Make child's pose and half pigeon actually work for pregnant people (or anyone).
You will also learn the answers to these 2,000 year old questions:
Why only use one blanket when you have more?
Why put your knees on the mat when you have a blanket?
What good is a squishy bolster, anyway?
When B.K.S. Iyengar first brought yoga to Westerners he noticed that they weren't very good at it. So he gathered stuff from around the house (cushions, blankets, books, chairs, belts, etc.) to help support people in the postures. Nowadays, we have all this wonderful stuff especially manufactured to help with yoga practice, but we hardly ever use it.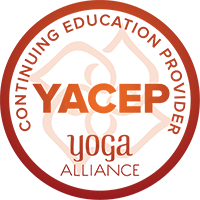 Get On The MamaSpace Yoga® Mailing List     Register for Teacher Training